Donate an Auction Item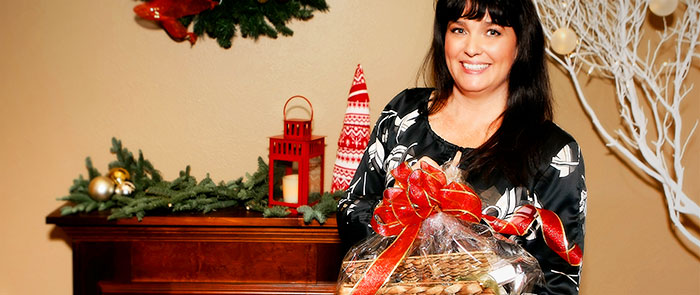 Your generous donations make our key fundraising events possible. Every contribution impacts the health of both individuals and the larger community.
Last year, the Silent Auction alone raised over $9,000 in vital funds for Family Solutions, Kairos, and Options for Southern Oregon. Your donation helped the thousands of children, teens, adults, and families with mental health needs in Josephine County.
Our goal this year is to raise more than $10,000 during the Silent Auction. To achieve this, we need your help. In exchange for your donation, we will proudly display your item during the Culinary Christmas Classic and Silent Auction, post your item on our website, and link to the Silent Auction page in the Rogue Winterfest e-newsletter. The e-newsletter goes out to more than 1,400 prominent community members and media. Any donations worth over $1,000 will be listed in every newsletter.
Examples of donated auction items include art, vacation packages, household items, electronics, wellness and spa packages, landscaping services, golf, beauty and cosmetic services, medical laser procedures, and furniture. By donating an item for the Silent Auction, you will help us achieve our goal of reaching one more child, teen, adult, or family with mental health needs in Josephine County.
Thank you for your past support. We hope you can be a part of this year's Rogue Winterfest!
Deadline
November 9, 2018, is your deadline for delivering donated auction items.
Questions?
If you have questions about donating a piece for the Silent Auction, please contact Silent Auction Team Captain Mary Lynne DeRocher via email or call her at 541.956.4943, ext. 1116.
Silent Auction Form