Magical Holiday Event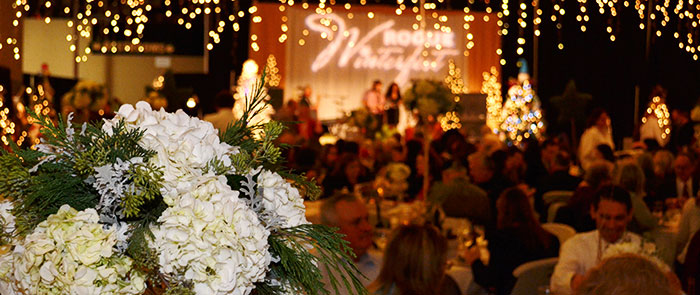 FOR IMMEDIATE RELEASE
Date: September 5, 2013
Regarding: Rogue Winterfest
Contacts: Event Planner Sue Price, 541.890.5472, sue@roguewinterfest.org; Event Coordinator and Designer Chair Gigi Ashley, gigi@roguewinterfest.org, 541.660.3430
Agencies benefiting from Rogue Winterfest and executive directors available for interviews or quotes
Kairos: Chief Executive Officer Bob Lieberman, rlieberman@kairosnw.org, 541.761.0551
Options for Southern Oregon and Family Solutions: Executive Director Karla McCafferty, kmccafferty@optionsonline.org, 541.476.2373
For interviews with designers, contact:
Event Coordinator and Designer Chair Gigi Ashley, gigi@roguewinterfest.org, 541.660.3430
Magical Holiday Event
Now in its 11th year, Rogue Winterfest has proven to be Josephine County's most spectacular winter event. Rogue Winterfest is not only a five-day series of exciting events for the community, but it is also a friend-raiser for three nonprofit mental health agencies: Family Solutions, Kairos, and Options for Southern Oregon.
"It is amazing how the community pulls together for this event," says Sue Price, the Festival's event planner. "It is truly an honor to help plan Rogue Winterfest. Every year, an overwhelming number of volunteers, sponsors, culinary establishments, designers, and artists give their time and expertise to create a glorious experience for the community. The combination of holiday artistry and Evergreen Federal Bank's Christmas on Mars exhibit brings joy to all who attend."
Entertainer Matthew Tavis Johnson, who performed at last year's Rogue Winterfest, says of his experience, "Rogue Winterfest is a wonderful collaboration of love, selflessness, artistry, and beauty on so many levels—touching so many hearts and putting everyone in good spirits at just the right time of the year. No matter what role you play in this event, you should feel proud, honored, and yet humbled. This event is guaranteed to leave you smiling and feeling good, not just with yourself but with your community as well!
The Festival showcases beautifully decorated trees and one-of-a-kind art pieces designed by talented local artists and designers. Rogue Winterfest's four main events span five exhilarating days. All events are held at Evergreen Federal Bank's Bear Hotel in Grants Pass—a unique venue transformed into a magical holiday wonderland surrounded by Northern Lights.
Gala Event and Grand Auction
Thursday, December 5, 2013
5:00 to 6:00 pm Reception and Viewing of the Auction Items
6:00 to 7:00 pm Dinner
7:00 to 9:00 pm Live Auction
Advance reservations required; must be over 21
Catered Southern Oregon Bounty dinner by Taprock Northwest Grill; entertainment by 3 Little Birds; and local wine service. Exquisite trees and art displays will be auctioned. Bid on items for your family, friends, or favorite charity during this incredible evening.
Golden Social
Friday, December 6, 2013
Golden Social (seniors only)
1:00 to 4:00 pm
Advance reservations required
A private viewing for our friends over 55. Music from the 40s and 50s by Donna Tennaro. The hosted coffee and dessert bar is sponsored by Highland House and Royale Gardens.
Weekend Festival Events
Saturday, December 7, 2013, and Sunday, December 8, 2013
Open to the public
10:00 am to 4:00 pm
Tickets only sold at door
The public is invited to view holiday trees and art displays along with Evergreen Federal Bank Bear Hotel's fantasy Christmas on Mars exhibit. Visit Santa, Mrs. Claus, and the Snow Queen; enjoy family activities and games; listen to entertainment throughout the day; and vote on the People's Choice Award.
Culinary Christmas Classic
Monday, December 9, 2013
6:00 to 9:00 pm
Advance reservations required; must be over 21
Southern Oregon's finest restaurants, caterers, wineries, and breweries gather to provide culinary tastings. Mingle among the decorated trees, enjoy entertainment by Broadway Phil and the Shouters, and bid on select Silent Auction items.
Tickets can be purchased online or at Evergreen Federal Bank after September 15, 2013. Many thanks to our major sponsors: Event Venue and Platinum Sponsor Evergreen Federal Bank; Diamond Sponsors AllCare/CareSource/Mid Rogue Health Plan and Taprock Northwest Grill; and Gold Sponsor Cauble and Cauble Attorneys at Law.
For details or to learn more about how you can help, please visit roguewinterfest.org.