September 22, 2015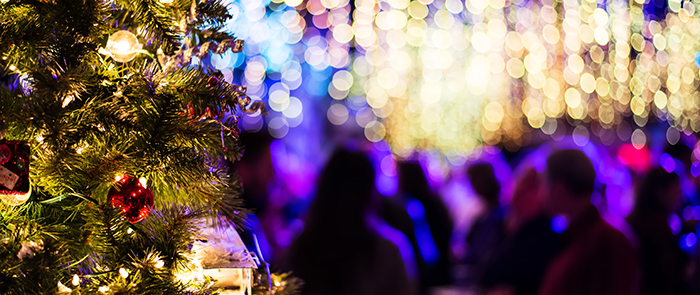 Five Spectacular Days … Four Magical Events
For a description of Rogue Winterfest events, please visit our website or click on the individual events above.
All events are held at:
2101 NE Spalding Avenue
Grants Pass
Like us on Facebook for ongoing updates!
Tickets Go Fast!
Tickets go on sale October 1. Last year, the Culinary Christmas Classic and Golden Social both sold out two weeks prior to the events. We have already reserved 10 Gala & Grand Auction TABLES! Don't miss out on the 2015 events. Hurry and purchase tickets online or in person at Evergreen Federal Bank, 969 SE 6th Street, Grants Pass.
About Rogue Winterfest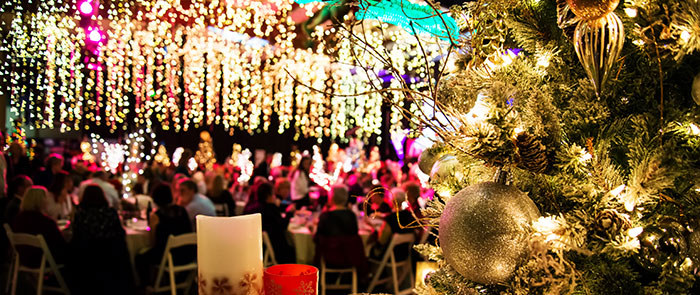 Each year, this incredible festival grows larger—both in sponsorships and attendance. The 13th annual Rogue Winterfest will showcase 25 theme-decorated trees, incredible Southern Oregon art, tantalizing auction items—including a Wine Vacation—and thrilling entertainment at four spectacular events, blending artistry, culinary delights, entertainment, stunning designer creations, and holiday spirit … all under one roof.
Evergreen's Bear Hotel Transformation

Inside the Bear Hotel an adventure awaits, beginning with a vista overlooking Crater Lake. Pathways lead visitors through majestic redwoods and canyons with waterfalls and wildlife critters created by local artists. A covered bridge opens yet another door to vineyards with rolling hills that make their way to the Oregon coast. And to top it all off … this winter, everything will be dusted with a layer of sparkling snow.
We are extremely grateful that the new Southern Oregon Adventure display at Evergreen Federal Bank's Bear Hotel will be part of Rogue Winterfest. Thank you, Evergreen Federal Bank!
Evergreen's Southern Oregon Adventure Christmas Customer Appreciation Party will be held after Rogue Winterfest on December 12, 13, and 19.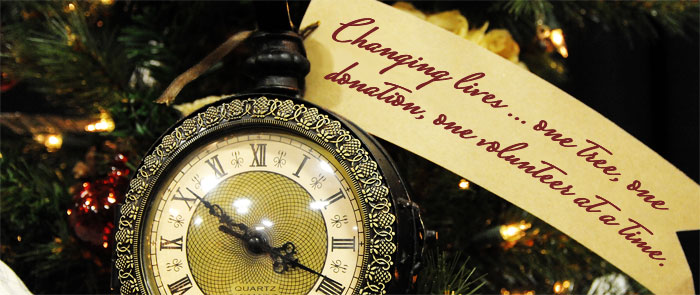 Changing lives … one tree, one donation, one volunteer at a time.
Family Solutions, Kairos, and Options for Southern Oregon work hard to meet the mental and behavioral challenges of people within our community. Through the support of the community, these nonprofit agencies are able to carry out their important work. The contributions raised by Rogue Winterfest are used to help fund these three vital nonprofit mental health organizations.
Fundraising events such as Rogue Winterfest provide crucial support and services to our community.
Spotlight: Golden Social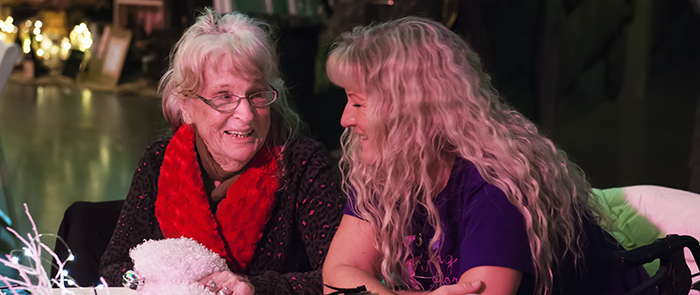 For the third year running, we are offering the Golden Social. Just for our friends over 55, this exclusive event takes place on Friday, December 4, 2015, from 1:00 to 4:00 pm. We are honored to have Highland House and Royale Gardens as our generous sponsors of the Golden Social. Highland House and Royale Gardens are operated by Pinnacle Healthcare Inc., which has been a leader in post-acute nursing care and rehabilitation since 1948.
"Our patients are our number one priority. We view each of our facilities as a family with individual needs and local sensitivities."
At the Golden Social, our guests will enjoy light appetizers, desserts, beverages, and live entertainment by the Good Time Singers and Bob Armstrong. You will be greeted by strolling minstrels Lumina as they spread holiday cheer throughout the event. This afternoon is our way of saying thank-you and presenting our senior community with a personalized experience of Rogue Winterfest. It's a private party for those who love this festive season. Enjoy a holiday golden social, invite your friends, and join us for the festivities!
Thank you, Highland House and Royale Gardens, for your invaluable support and commitment to Rogue Winterfest.
Volunteers Needed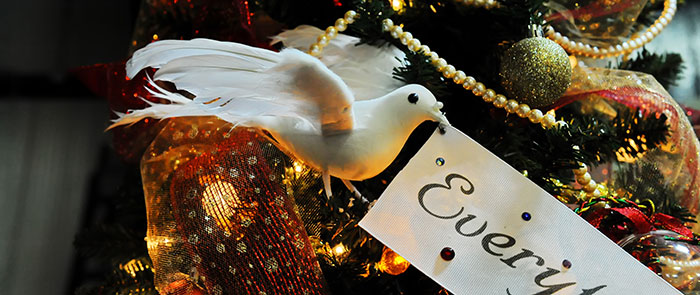 There are plenty of volunteer opportunities at Rogue Winterfest. The Festival runs on people power, and every pair of hands makes a difference. We warmly invite you to become a part of the festival family by joining us as a volunteer. Whether you are greeting people, soliciting auction items, registering guests, setting the stage, cleaning up, or decorating, every person involved is an important part of the celebration. If you would like to go behind-the-scenes at this one-of-a-kind winter festival, please see our Volunteer page for more details.
For Details & Sponsorship Opportunities: