October 15, 2014
Tickets Are on Sale Now!
Order online or at Evergreen Federal Bank, 969 SE 6th Street, Grants Pass.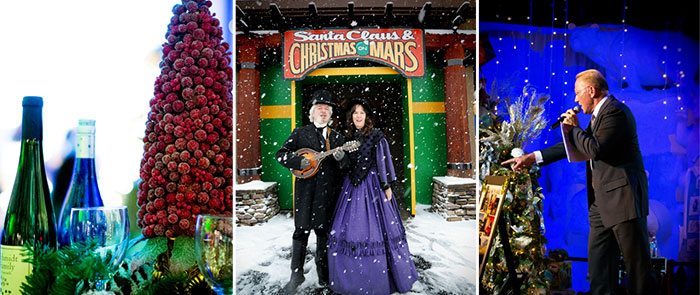 Five Spectacular Days … Four Magical Events
Visit roguewinterfest.org for more details.
A Special Thank-You to Our Major Sponsors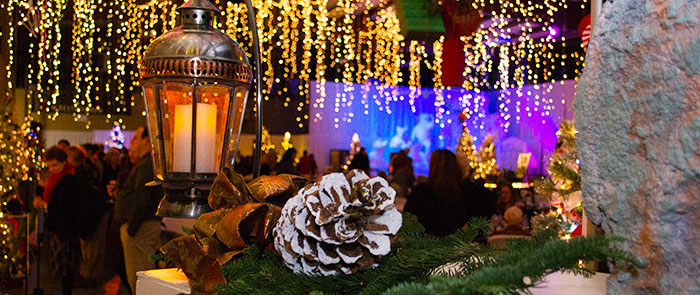 About the 2014 Rogue Winterfest
Rogue Winterfest is a magical five-day festival held in Grants Pass from December 4 to December 8, 2014. The Festival offers four distinct events: Gala & Grand Auction, Golden Social, Weekend Holiday Events, and Culinary Christmas Classic & Silent Auction. Please visit roguewinterfest.org for details.
Each year, Josephine County's largest winter festival grows even bigger—both in sponsorships and attendees. The Festival showcases 30 theme-decorated trees and gorgeous Southern Oregon art during four spectacular events, blending artistry, culinary, entertainment, stunning designer creations, and holiday spirit all under one roof.
All events take place at Evergreen Federal Bank's Bear Hotel. The Bear Hotel is a large warehouse where "The Bears" and other art displayed throughout our region are stored. Half of the warehouse is home to Evergreen's legendary Christmas on Mars Exhibit. Now in its final year, Christmas on Mars is likened to Disneyland landing in Grants Pass. In early December, the other half of the warehouse is transformed into an amazing and artistic Winter Wonderland featuring Rogue Winterfest!
For a description of Rogue Winterfest events, please see the details at the bottom of this newsletter or visit our website.
All events are held at:
Evergreen Federal Bank's Bear Hotel
2101 NE Spalding Avenue
Grants Pass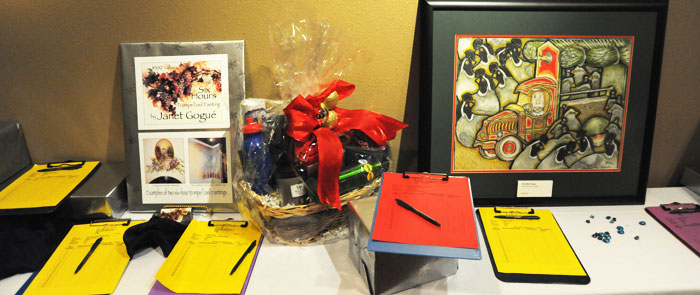 Silent Auction Items Needed
Volunteers, designers, sponsors, entertainers, wineries, culinary establishments, and artists all work together to create this amazing five-day holiday event. A large portion of the funds raised during the events come from our auctions. There are two auctions that occur during the Festival. One is when the trees and art are auctioned during the Gala and Grand Live Auction on Thursday, December 4. The other is one of Southern Oregon's largest silent auctions, which is held during the Culinary Christmas Classic on Monday, December 8. Our goal for the Silent Auction is $20,000. So many children, adults, and families with mental health issues can use our help! Please donate a product or service!
Contact Mary Lynne DeRocher at mlderocher@kairosnw.org or submit a Silent Auction Form to make your donation.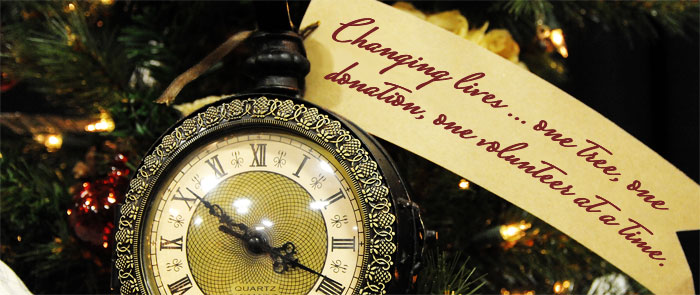 Changing lives … one tree, one donation, one volunteer at a time.
Family Solutions, Kairos, and Options for Southern Oregon work hard to meet the mental and behavioral challenges of people within our community. These agencies were created to help meet these challenges. Through the support of the community, they are able to carry out their important work. The contributions raised by Rogue Winterfest are used to help fund these vital nonprofit mental health organizations.
Fundraising events such as Rogue Winterfest provide crucial support and services to our community. Please visit our website to learn more about sponsorship opportunities. We have many different levels and types of sponsorships ranging from a $350 Small Tree Sponsor to a $10,000 Platinum Sponsor.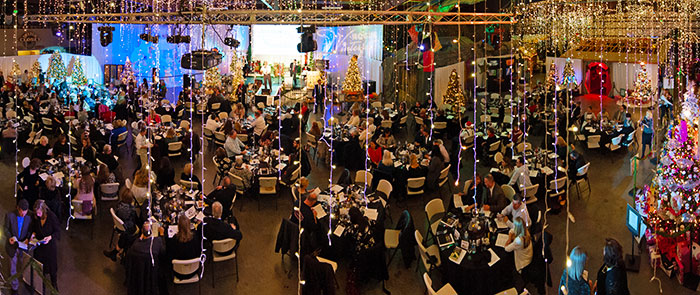 Gala Dinner & Grand Auction
We are honored to serve an Oregon Bounty Dinner prepared by Taprock Northwest Grill comprising Oregon products and fresh produce donated by area culinary establishments— such as Pacific Seafood, Kirsch Family Farms, Rogue Creamery, and Rising Sun Farms.
OREGON BOUNTY
Candied Hazelnut Spinach Salad
Organic Fresh Express Spinach Leaves, Homemade Candied Kirsch Family Farms Hazelnuts, Harry & David Pears, Sliced Red Onions, and Rogue Creamery Crumbled Oregon Bleu Cheese, with Rising Sun Farms Raspberry Balsamic Vinaigrette.
Baked Wild Oregon Sockeye Salmon, Provided by Pacific Seafood and Prepared with Chardonnay, Thyme, Lemon, and Shallots
Peppered Grilled Pacific Seafood Flank Steak Topped with Dancin' Vineyards Port Wine Demi Glaze
Mashed Roasted Harry & David Yukon Gold Potatoes with Garlic and Parmesan
Fresh Express Green Beans with Toasted Kirsch Family Farms Hazelnuts
Fresh Breads and Herb Butter
Assorted Fresh Baked Desserts
Wines Provided By:
Cliff Creek Cellars
Ledger David Cellars
Del Rio Winery
Dancin' Vineyards
Schmidt Family Vineyards
Troon Vineyard
Valley View Winery
Wooldridge Creek Winery
Plaisance Winery and Ranch
Serra Vineyards
Bridgeview Winery
Following the dinner and the sounds of big band jazz entertainment by the Pat DeBellis Band, your attention turns to auctioneer Chris Caldwell. Let the bidding begin! Choose from one-of-a-kind holiday trees, creatively designed handmade art pieces, and even an Evergreen Wilderness Vacation Package (complete with a three-day/two-night trip on the legendary Rogue River PLUS a 7-foot door with hand-painted river adventure scene just right for that office or kids' bedroom door). Oh, what a night! For a list of items, please visit the Gala Auction page at our website. The trees and art will be on display throughout the Festival.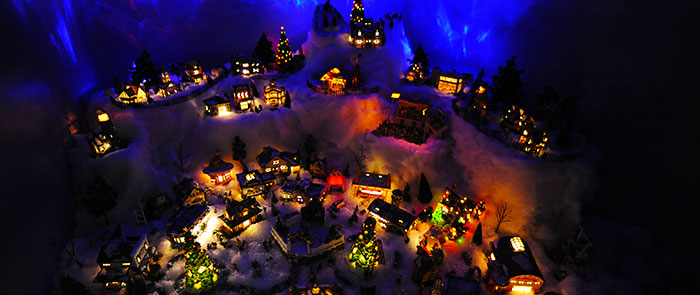 For More Details
Visit roguewinterfest.org or contact:
OR
Like us on Facebook for ongoing updates!