November 25, 2015
An Amazing Community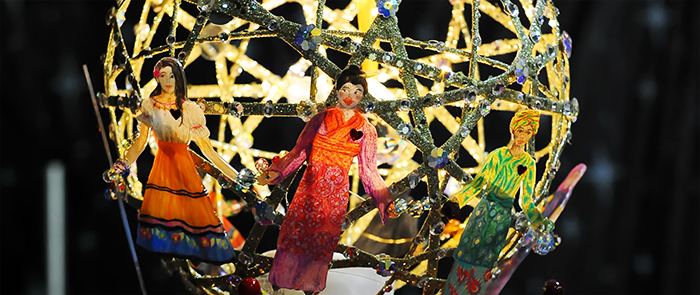 It's just over a week before Rogue Winterfest opens its doors at Evergreen Federal Bank's Bear Hotel. Rogue Winterfest can only come to fruition with the help and dedication from the community and its amazing culinary and entertainment partners, volunteers, and giving sponsors. This year is no exception.
Since the beginning of the year, 125 passionate volunteers, creative designers, musicians, culinary establishments, and exceptional artists have been working diligently to create a spectacular, one-of-a kind festival. More than 30 holiday trees and heirloom art pieces will be on display this year.
Proceeds from Rogue Winterfest will help children, adults, and families with mental health needs. On behalf of Josephine County mental health agencies Family Solutions, Kairos, and Options for Southern Oregon … THANK YOU!"
Evergeen Federal Bank Supports Rogue Winterfest!

Built as part of the $392 million bank's community reinvestment plan, the Bear Hotel is a 23,000-square-foot facility that got its name from local artists who use the space as a workshop for the annual Grants Pass BearFest. Rogue Winterfest is just one of many events the bank hosts at its popular venue throughout the year to benefit the area's social services community.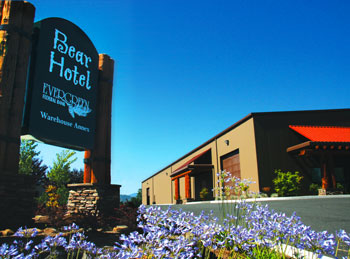 "As a community bank, Evergreen feels it is very important to make a positive difference in the communities we serve," says President Jeffrey Hyde. "It is part of our business plan to actively engage in our community. By working with nonprofits that provide mental health services, we can help those in need, offer resources, and provide solutions. This type of community investment has a lasting effect that can change lives."
Hyde continues, "The Festival brings our community together to enjoy a positive holiday event. The Golden Social is a special day for seniors living in our community, and Santa visits during the public Weekend Holiday Events, where families can enjoy a variety of activities. This year, all visitors will be able to see Evergreen's interactive display The Southern Oregon Adventure, which has been newly designed inside Evergreen's Bear Hotel.

"Each year, I sit at our table and am impressed with the incredible job the artists have done," Hyde says. "As I look around the room, I see members of our community with their family and friends; I am pleased to see our community enjoy it."
Thank you, Evergreen Federal Bank and Bear Hotel staff for making the Rogue Winterfest happen!
2101 NE Spalding Avenue
Grants Pass
Thank You, AllCare Health!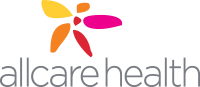 Every year, AllCare Health sponsors Rogue Winterfest's annual festival and fundraiser to improve healthcare in Josephine County. Money raised from this year's Festival will fund improvements to mental and behavioral health services and increase program offerings in Josephine County.
During the holiday season, when emotions can run especially high as people remember those they've loved and lost, mental health programs are valuable to people who find themselves feeling fragile, depressed, or unable to cope with the realities of loss or loneliness. It is crucial to have resources available for people seeking help. That's why AllCare Health invests in mental and behavioral health programs in communities throughout Southern Oregon.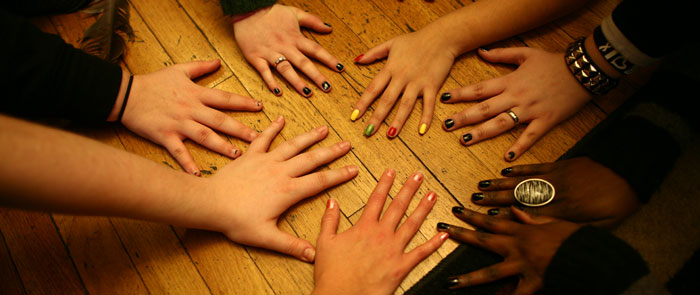 AllCare Health emphasizes the importance of a whole-person approach to healthcare. All Oregonians should have access to high-quality healthcare to improve mental and emotional health in addition to physical health so they can get back to being themselves.
As part of our commitment to improving mental healthcare services and providing healthcare that works for our community, we support this year's Rogue Winterfest and wish all Southern Oregonians a safe and happy holiday season.
Featured Events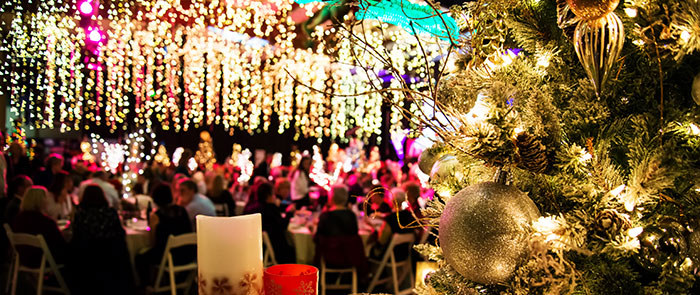 Thursday, December 3
5:00 to 9:00 pm, $85
Must be over 21 to attend
The Gala & Grand Auction is the opening night of Rogue Winterfest. This year's event is SOLD OUT and will welcome 250 guests to enjoy an Oregon Bounty Feast prepared by Taprock Northwest Grill, a wine and brew reception partially hosted by Southern Oregon establishments, entertainment by Park Place Jazz, and the option to bid on 31 decorated holiday trees and one-of-a-kind art, and a wine vacation package. To view a list of auction items, visit our website.
Wine & Brew Reception, Viewing of Trees & Art, and Entertainment
5:00 to 6:00 pm
Dinner
6:00 to 7:00 pm
Oregon Bounty Feast
Fresh Organic Greens from Fresh Express, Roasted Hazelnuts from Kirsch Family Farm, Cranberries, Fresh Pears from Harry & David, Rogue Creamery Blue Cheese Crumbles Tossed with Raspberry Balsamic Vinaigrette from Rising Sun Farms
Tri-Tip Topped with Avocado Butter & Rogue Creamery Blue Cheese Crumbles
Fresh Steelhead Steamed with Saki & Fresh Herbs
Grilled Asparagus Tossed with Olive Oil & Garlic
Fingerling Potatoes Tossed with Olive Oil & Rosemary
Fresh Bread & Herb Butter
Assorted Fresh Baked Desserts Served Tableside
Murf's Marvelous Pancakes (Trifles)
Margy Goss
A Special THANK-YOU to Our Food, Wine, & Brew Sponsors
Food Sponsors


Local Bakeries and Bakers
Murf's Marvelous Pancakes (Trifles)
Margy Goss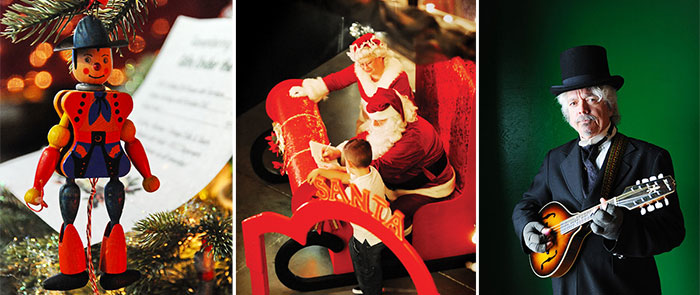 Saturday & Sunday, December 5 & 6
10:00 am to 4:00 pm
Tickets for the public Weekend Holiday Events are only sold at the door. Admission prices are as follows:
Adult (18–54): $5
Children (4–17) / Senior (55+): $3
Children 3 and under: Free
Family Pass (up to 6 family members): $20
What a fun family day! Don't miss Santa and Mrs. Claus; Santa's Workshop; Fishing at the North Pole; the debut of Evergreen Federal Bank's Southern Oregon Adventure at the Bear Hotel; live entertainment; the Home Depot children's building project; and viewing of 31 holiday trees, art, and vacation package.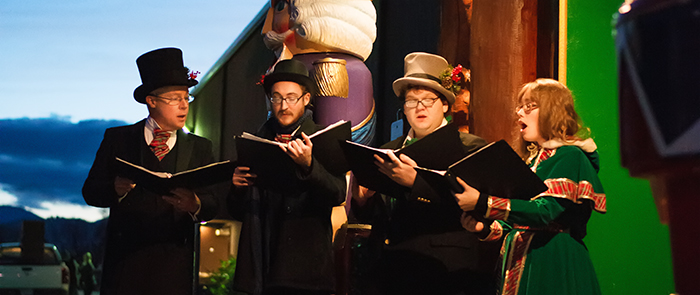 | | |
| --- | --- |
| SATURDAY | ENTERTAINMENT LINEUP |
| 10:00–10:45 am | John Warling |
| 11:00–11:45 am | Grants Pass High School Jazz Band |
| 12:00–12:45 pm | Talia Rosec |
| 1:00–1:45 pm | Grants Pass High School Sounds Unlimited |
| 2:00–2:45 pm | Grants Pass Chamber Strings |
| 3:00–3:45 pm | Timeless |
| | |
| --- | --- |
| SUNDAY | ENTERTAINMENT LINEUP |
| 10:00–10:45 am | Lumina |
| 11:00–11:45 am | Bob Clark |
| 12:00–12:45 pm | Michael Conn |
| 1:00–1:45 pm | Bekkah McAlvage |
| 2:00–2:45 pm | Janeen Mcg |
| 3:00–3:45 pm | Willie & the Poor Boys |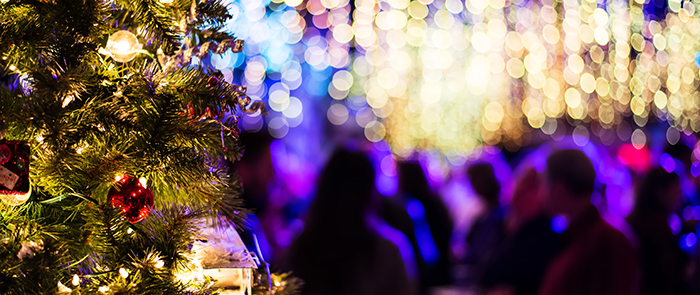 Note: Although both events (Rogue Winterfest and Evergreen Holiday Event) are held at the Bear Hotel, these two events are completely separate.
Rogue Winterfest tree displays and events will end December 7. Trees and artworks will be delivered to their new home on December 8.
Evergreen's Holiday Events are held on December 12, 13, and 19 from 10 am to 4 pm for Evergreen customers and their guests only. It will be open to the public at no charge on December 14–18, 21, and 22 from 11 am to 3 pm. For more information, call Evergreen at 541.479.3351. The Evergreen Holiday Event does not feature the Rogue Winterfest Christmas trees.
For More Details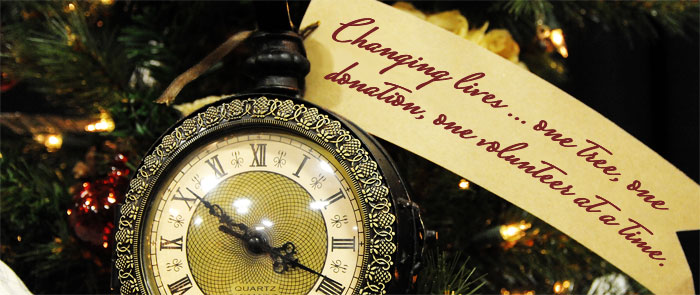 Like us on Facebook for ongoing updates!