November 21, 2014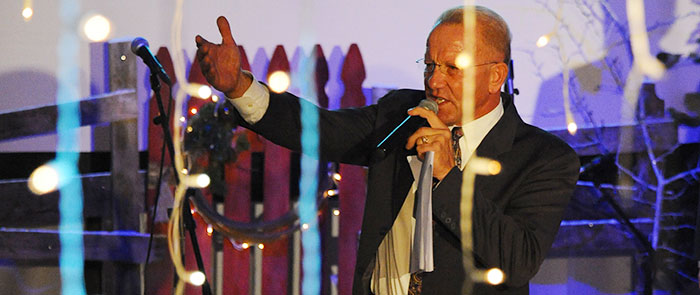 Rogue Winterfest Starts in 2 Weeks!
A spectacular five-day festival with four incredible events, Rogue Winterfest is a fundraiser for Family Solutions, Kairos, and Options for Southern Oregon. All three agencies help children, teens, adults, and families with mental health needs in Josephine County.
Changing lives … one tree, one donation, one volunteer at a time.
We invite you to savor this unique mix of creative artistry, exceptional cuisine, award-winning wine and beer tastings, family holiday activities, top entertainment, and silent & live auctions. See roguewinterfest.org for details.
All events are held at:
Evergreen Federal Bank's Bear Hotel
2101 NE Spalding Avenue
Grants Pass
Thank you, Evergreen Federal Bankand The Bear Hotel, for all you do to ensure a successful Rogue Winterfest!
"Evergreen is proud to be able to host Rogue Winterfest at Evergreen's Bear Hotel for the eighth consecutive year. We value Family Solutions, Kairos, and Options for Southern Oregon for the important mental health services they offer our community." —Jeff Hyde, President of Evergreen Federal Bank
Featured Sponsor

Taprock Northwest Grill is proud to enter its fifth year as a Platinum Sponsor of Rogue Winterfest. While Taprock holds true to its original goals of being an active member of our community and providing exceptional Northwest hospitality and regional cuisine, a lot has changed over those five years. The most recent and exciting change has been rebranding the lounge area—aka Taproom. With the addition of 24 craft brews on draft, daily happy hour specials, and Taprock's new Pub Menu, you can enjoy the comforts of the Northwest lodge with friends by the fire for a drink or catch the big game on the new 60-inch TV. Stop in for happy hour daily from 3:00 to 5:30 pm to enjoy half-price appetizers and drink specials. Come anytime and check out the Pub Menu, which offers new favorites like Oregon Thunder Eggs and Flatbread Pizzas.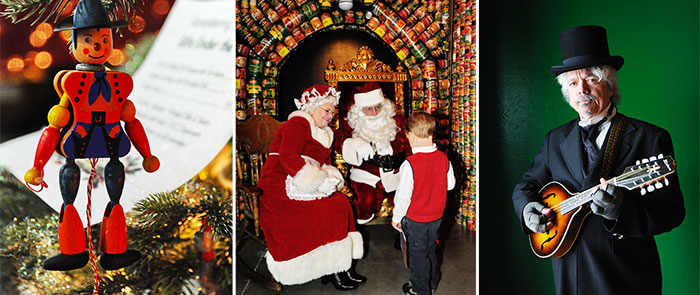 Saturday & Sunday, December 6 & 7, 10 am to 4 pm
This is a wonderful holiday event for the entire family!
Our Weekend Holiday Events combine Evergreen Federal Bank's Bear Hotel's legendary Christmas on Mars displays with the beauty of 30 decorative holiday trees and handcrafted art creations. Visit Santa and Mrs. Claus, experience the art of face painting by Fantasy Face Painting, build a Home Depot children's project, sate your appetite with a DASSH Bakery treat, try your luck at Fishing on the North Pole, and listen to live entertainment throughout the day. WOW! Bring your camera because you'll want to remember those special photo moments.
We are deeply grateful to Evergreen Federal Bank for donating the use of The Bear Hotel.
A special thank-you to Gene and Nancy Kettwig for sponsoring the children's activities and Zonta for donating books for Santa.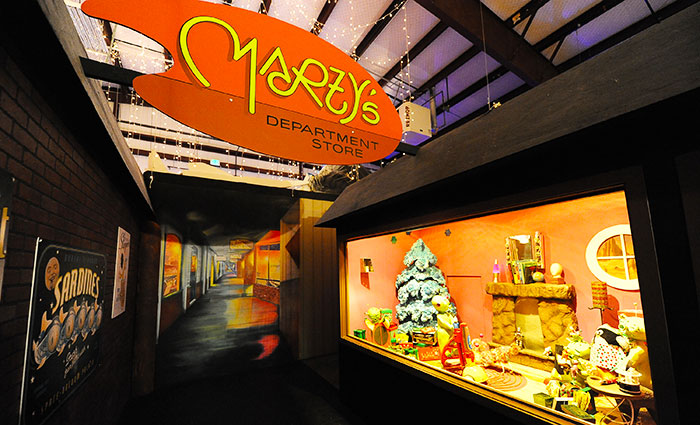 Simply Spectacular … Like Disneyland in Grants Pass!
This is the final year for Christmas on Mars, so don't miss it! Invite your family and friends to join you for this one-of-a-kind holiday treat.
Tickets
Tickets are sold only at the door.
$5 for adults between 18 and 54 years of age
$3 for adults over 55 or children under 17
$15 for Family of 6 pass
Entertainment Schedule
Saturday
10:00 am Grants Pass High School Orchestral Quintet
11:00 am Grants Pass High School Sounds Unlimited
12:00 noon Donna Tennaro
1:00 pm GPHS Jazz Band
2:00 pm James Kimball
3:00 pm Tommy Lawless
Sunday
10:00 am Bob Clark
11:00 am Jenny Skudstad
12:00 noon Timeless
1:00 pm Beckkah McAlvage
2:00 pm Jen Ambrose
3:00 pm Shybo Torres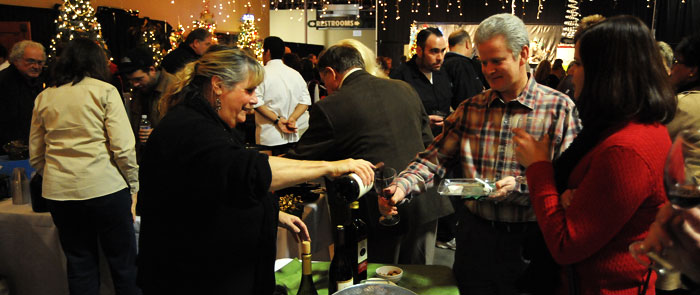 Featured Culinary Sponsor
During the Culinary Christmas Classic & Silent Auction, we are proud to showcase 12 culinary establishments, 11 wineries, and 4 breweries. We are honored to feature the The Bohemian Bar & Bistro here.
Proud to Be 1 of 12 Culinary Establishments at the Rogue Winterfest Culinary Christmas Classic
"Best New Restaurant" 2013 | Voted Most Exotic Cocktails
233 SW G St., Grants Pass | 541.471.7158
Lunch, Happy Hour, & Dinner
Open Monday through Saturday at 11:30 am
Happy Hour: 3:00 to 6:00 pm
Dinner: 3:00 to close (seasonal)
A cozy tavern-style bistro with great fresh food, classic cocktails, amazing specialty drinks
Local wines & brews
Ongoing live music and local art
Monthly Events
First Tuesday: Fondue & Brew Night
Wine Wednesday: No corkage fee (2 bottles max)
Third Thursday: Absinthe & Art Night
Third Saturday: Jazz Club Night
Menu Favorites
Try the Seared Ahi Tower, BadBill Burger, Peppercorn Steak, Roasted Beet Salad, and much more! Plus incredible gluten-free desserts!
More Details
Check our website & Facebook for music & events.
Tickets Are Going Fast!
Order online or at Evergreen Federal Bank, 969 SE 6th Street, Grants Pass.
A Special Thank-You to Our Major Sponsors

Changing lives … one tree, one donation, one volunteer at a time.
Family Solutions, Kairos, and Options for Southern Oregon work hard to meet the mental and behavioral challenges of people within our community. These agencies were created to help meet these challenges. Through the support of the community, they are able to carry out their important work. The contributions raised by Rogue Winterfest are used to help fund these vital nonprofit mental health organizations.
Fundraising events such as Rogue Winterfest provide crucial support and services to our community. Please visit our website to learn more about sponsorship opportunities. We have many different levels and types of sponsorships ranging from a $350 Small Tree Sponsor to a $10,000 Platinum Sponsor.
For More Details
Visit roguewinterfest.org or contact:
OR
Like us on Facebook for ongoing updates!