November 10, 2015
Tickets on Sale NOW!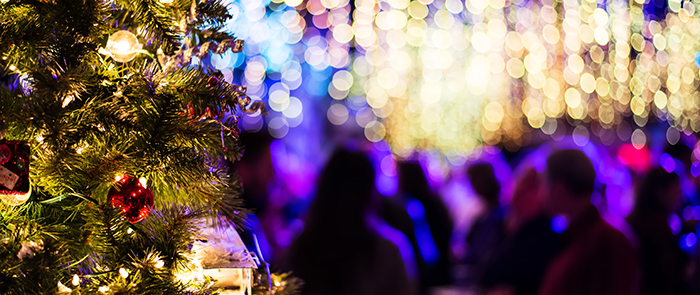 Five Spectacular Days … Four Magical Events
The 13th Annual Rogue Winterfest will be held at Evergreen Federal Bank's Bear Hotel December 3 through December 7.
"It is because Josephine County is such a giving community that we can continue producing Rogue Winterfest," says Event Planner Sue Price. "Without our generous sponsors, volunteers, artists, and entertainers, we would not be able to hold Rogue Winterfest. Proceeds from the Festival will help hundreds of children, families, and adults with mental health needs in our community. On behalf of Josephine County mental health agencies Family Solutions, Kairos, and Options for Southern Oregon … THANK YOU!"
Since the beginning of the year, 125 passionate volunteers, creative designers, musicians, culinary establishments, and exceptional artists have been working diligently to create a spectacular one-of-a kind festival. More than 30 holiday trees and heirloom art pieces will be on display this year.
Top entertainment, superb culinary artisans, and award-winning wineries will offer tantalizing samples of their artistry throughout the events.
Tickets are required. You can purchase tickets at Evergreen Federal Bank or online for the Gala & Grand Auction, Culinary Christmas Classic, and Golden Social. Tickets are only sold at the door for the Weekend Holiday Events.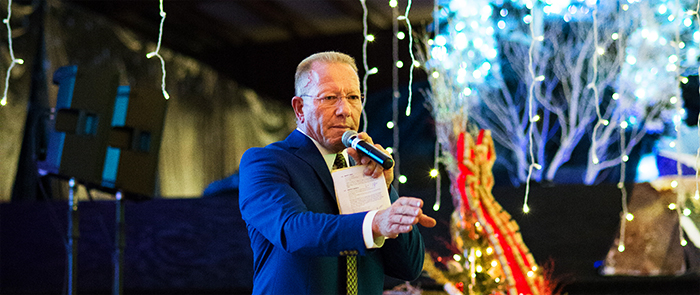 Thursday, December 3
5:00 to 9:00 pm, $85
Must be over 21 to attend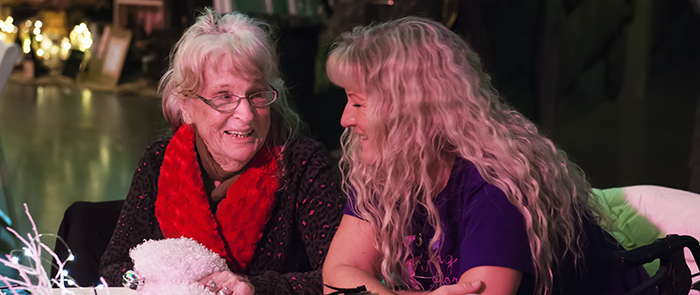 Friday, December 4
1:00 to 4:00 pm, $5
Must be over 55 to attend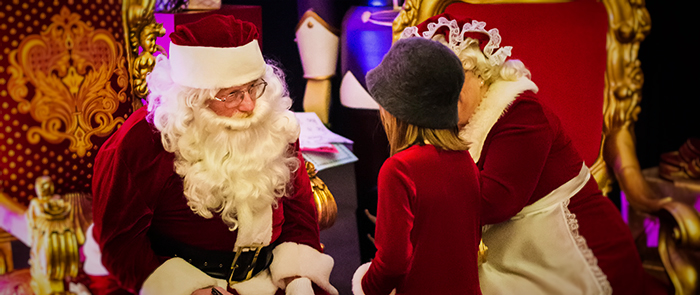 Saturday & Sunday, December 5 & 6
10:00 am to 4:00 pm
$5 for adults
$3 for ages 3–17 & seniors over 60
$20 Family Pass (up to 6 family members)
Free for children under 3 years of age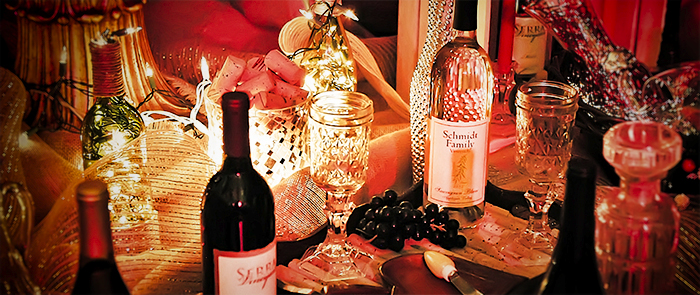 Monday, December 7
6:00 to 9:00 pm, $60
Must be over 21 to attend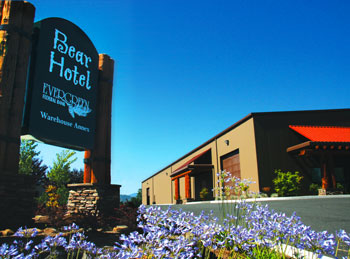 All events are held at:
2101 NE Spalding Avenue
Grants Pass
Like us on Facebook for ongoing updates!
Tickets Go Fast!
Tickets went on sale October 1. Last year, the Culinary Christmas Classic and Golden Social both sold out two weeks prior to the events. We have already sold 21 Gala & Grand Auction tables! Don't miss out on the 2015 events. Hurry and purchase tickets online or in person at Evergreen Federal Bank, 969 SE 6th Street, Grants Pass.
King Jewelers Gives Back
We at King Jewelers feel blessed to live in an area where addressing mental health issues is considered a priority. These three wonderful organizations—Family Solutions, Kairos, and Options—have consistently and effectively helped our children, youth, and families. They stand in the gap, enduring the messy nature of brokenness. It is our pleasure to applaud them and support their work.
King Jewelers has enjoyed 36 years of local community involvement. Our hometown roots grow deep here. We first opened our doors with 17 jewelry pieces, each designed and crafted by Chuck. From there, we have slowly and carefully come of age. Now we have our next generation of designing jewelers—our son and son-in-law—ready to move us forward with the same heart for our local community. Our holiday wish to all is for a Christmas full of gratitude and blessings and for a wonderful New Year.
—Chuck, Corinne, Nick, Dennis, & Cassandra, The King Jewelers Team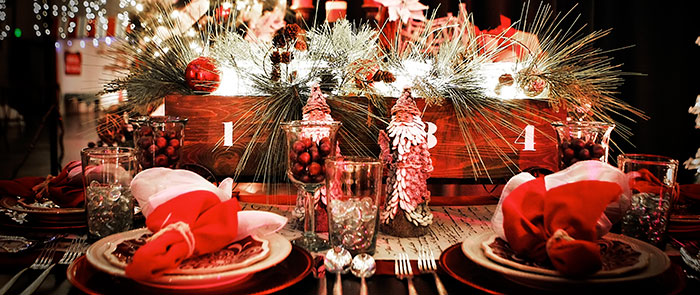 Some guests say this is their favorite event of the entire Festival. Twenty-two restaurants, wineries, and breweries gather to offer tastings to 300 influential guests. This is a recipe for a spectacular event: toe-tapping music by Funktional Fusion, a lively Silent Auction, scrumptious food, exceptional beverages, beautiful atmosphere surrounded by 30 trees and one-of-a-kind artworks, the debut of Evergreen Federal Bank's Southern Oregon Adventure … mixed with the company of your family and friends. An ideal evening!
Join us on Monday, December 7, at the Bear Hotel. Thank you to the following partners and sponsors. You make this evening happen!
Silent Auction Sponsor
Culinary, Winery, Brewery, &
Non-Alcoholic Sponsors
Culinary Establishments
Highland House
The Prospect Historic Hotel
Murf's Marvelous Pancakes & Handcrafted Syrups
Rosso's Trattoria
Bohemian Bar & Bistro
The Vine Restaurant
Orchid Grill
Cary's of Oregon
Paisano's Italian Kitchen
Taylor's Sausage
Home Sweet Home
Wineries, Breweries, Spirits, & Non-Alcoholic Beverages
Never a Bad Hop Brewing at J.D.'s Sports Pub
Griess Family Brews & Taproom
Arch Rock Brewing Co.
Climate City Brewing Co.
Cliff Creek Cellars
Deer Creek Vineyards
Del Rio Winery & Vineyards
Troon Vineyard
Wooldridge Creek Winery
DeVitt Winery
Serra Vineyard
Schmidt Family Vineyards
LongSword Vineyard
Customer Service & Staffing
Provided by Taprock Northwest Grill and Grants Pass High School Culinary Department
A special thank-you to Southern Oregon Audio and Visual for providing lighting and audio for all of the Festival events!
Silent Auction
Bid on your favorite Silent Auction items. You'll find over $20,000 in vacation packages, jewelry, art, wine packages, spa treatments, an Oregon Shakespeare Festival package … and the list goes on. What a great time to buy gifts for friends, loved ones, or yourself!
Entertainment
Funktional Fusion will rock the house! Come enjoy this nine-piece funk/soul band from Southern Oregon.

Thank You!
We are extremely grateful that the new Southern Oregon Adventure display at Evergreen Federal Bank's Bear Hotel will be part of Rogue Winterfest. Thank you, Evergreen Federal Bank and the Bear Hotel!
Evergreen's Southern Oregon Adventure Christmas Customer Appreciation Party will be held after Rogue Winterfest on December 12, 13, and 19.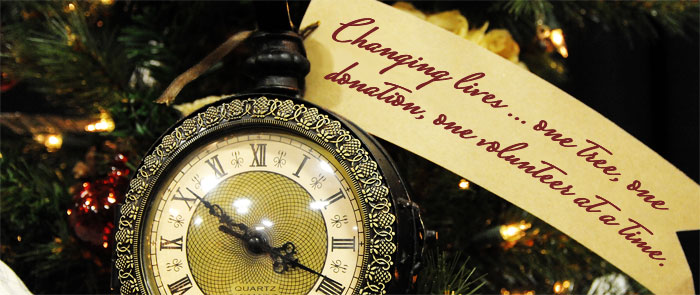 Featured Sponsor: Riverside Home Health Care
Riverside Home Health Care is proud to be a locally owned and operated agency that brings the highest level of care possible to your home. Riverside offers both skilled nursing and therapy services that will exceed your expectations. Nursing services include: wound care; disease management and education; medication management; lymphedema treatment; Coumadin management; IV antibiotics; injections; and much more. Our therapy team offers physical, occupational, and speech therapy up to seven days a week. Riverside Home Health Care can help if you are returning from a hospital or nursing home stay; have diabetes, heart failure, pneumonia, a hip replacement or fracture, uncontrolled pain, poor balance, had a fall, new medication; or are recovering from an illness, the flu, surgery, or any other event that limits your ability to leave your home without help or exhausting yourself.
Riverside accepts Medicare and Medicaid with no cost to the patient as well as all other insurance plans in Oregon. We currently can provide care in Jackson, Josephine, and Douglas Counties. We are happy to answer any of your questions, and we will help you find the answers you need to stay in your home. "Riverside, Where Caring Comes to Your Home."
Changing lives … one tree, one donation, one volunteer at a time.
Family Solutions, Kairos, and Options for Southern Oregon work hard to meet the mental and behavioral challenges of people within our community. Through the support of the community, these nonprofit agencies are able to carry out their important work. The contributions raised by Rogue Winterfest are used to help fund these three vital nonprofit mental health organizations.
Fundraising events such as Rogue Winterfest provide crucial support and services to our community.
Volunteers Needed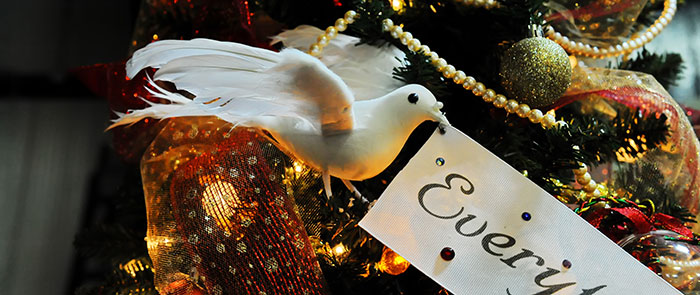 There are plenty of volunteer opportunities at Rogue Winterfest. The Festival runs on people power, and every pair of hands makes a difference. We warmly invite you to become a part of the festival family by joining us as a volunteer. Whether you are greeting people, soliciting auction items, registering guests, setting the stage, cleaning up, or decorating, every person involved is an important part of the celebration. If you would like to go behind-the-scenes at this one-of-a-kind winter festival, please see our Volunteer page for more details.
For Details