December 18, 2012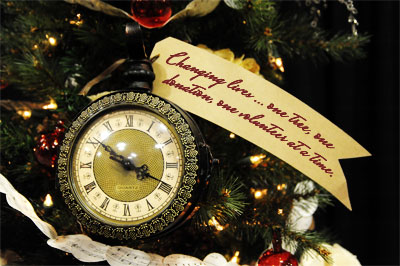 Happy Holidays
from Rogue Winterfest!
On behalf of Family Solutions, Kairos, and Options for Southern Oregon, we thank you for your support. Hundreds of volunteers, sponsors, businesses, community members, designers, artists, wineries, entertainers, and culinary artisans came together to help create a healthier community for us all.
Together we were able to raise funding for children, adults, and families with mental health needs in Josephine County. This year, we had one common goal: to bring a touch of holiday joy and laughter to our community.
We can change lives … one tree, one donation, one volunteer at a time.
Thank you,
From the Staff and Board Members of:
It was our pleasure to help plan the 2012 Rogue Winterfest.
Sue Price, Event Planner
Gigi Ashley, Event Coordinator

2013 Rogue Winterfest
Tentative dates: December 5–11, 2013