December 1, 2014
Tickets Are Going Fast!
Opening this weekend! Rogue Winterfest is a one-of-a-kind holiday festival that should not be missed! Enjoy five fun-filled days with four spectacular events.
The Culinary Christmas Classic & Silent Auction and Golden Social are COMPLETELY SOLD OUT!
Tickets are still available for the Gala & Grand Auction and Weekend Holiday Events. Purchase your Gala tickets at Evergreen Federal Bank, 969 SE 6th Street, Grants Pass, or call Sue Price at 541.890.5472. Weekend Holiday Events tickets are still available and only sold at the door.
All events are held at:
Evergreen Federal Bank's Bear Hotel
2101 NE Spalding Avenue
Grants Pass
See the bottom of this email to view details about the events taking place from December 4 to 8, 2014.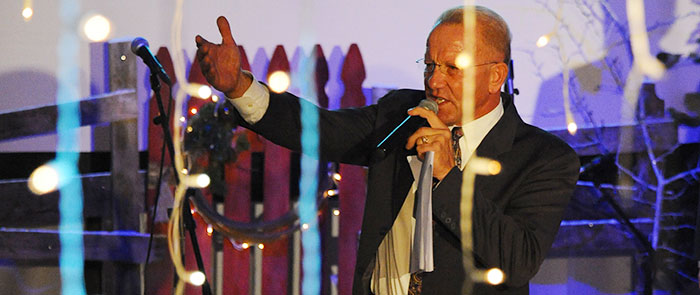 Only 10 tickets left for the Gala & Grand Auction!
What an incredible night! Bid on your favorite tree for your home, office, family, friend, or favorite charity.
Thursday, December 4, 2014
5:00–6:00 pm
Tree Viewing, Wine Reception, & Entertainment
6:00–7:00pm
Oregon Bounty Feast
7:00–9:00 pm
Grand Auction
Advance Reservations Required
$85 per person or $600 for a table of 8
Purchase at Evergreen Federal Bank or call 541.890.5472.
Oregon Bounty Buffet
We are honored to serve an Oregon Bounty Dinner prepared by Taprock Northwest Grill comprising Oregon products and fresh produce donated by area culinary establishments such as Pacific Seafood, Kirsch Family Farms, Rogue Creamery, and Rising Sun Farms.
Oregon Bounty
Candied Hazelnut Spinach Salad
Organic Fresh Express Spinach Leaves, Homemade Candied Kirsch Family Farms Hazelnuts, Harry & David Pears, Sliced Red Onions, and Rogue Creamery Crumbled Oregon Bleu Cheese with Rising Sun Farms Raspberry Balsamic Vinaigrette
Baked Wild Oregon Sockeye Salmon
Provided by Pacific Seafood
Baked with Chardonnay, Thyme, Lemon, and Shallots
Peppered Grilled Pacific Seafood Flank Steak
Provided by Pacific Seafood
Topped with Dancin' Vineyards Port Wine Demi Glaze
Roasted Mashed Potatoes
Harry & David Yukon Gold Potatoes with Garlic and Parmesan
Fresh Express Green Beans
Served with Toasted Kirsch Family Farms Hazelnuts
Fresh Breads
Provided by Applegate Valley Artisan Breads
Served with Herb Butter
Holiday Gift Box
Provided by Cary's of Oregon
Desserts
Freshly baked cakes, cupcakes, and pies donated by local bakers and bakeries:
Babe's Bakery
Goodness Gracious
Harry & David
Heavenly Bakery
Margy Goss
Murf's Marvelous Pancake Syrup
Pennington Farms
Powderhorn Cafe
Taprock Northwest Grill
Windmill Bakery
Wines & Brews
We are proud to serve only Oregon wines and brews, sponsored by:
Albertsons
Bridgeview Winery
Cliff Creek Cellars
Ledger David Cellars
Del Rio Winery
DeVitt Winery
Dancin' Vineyards
Deer Creek Winery
Kriselle Cellars
Oregon Pour Authority
Plaisance Winery & Ranch
Schmidt Family Vineyards
Serra Vineyard
Troon Vineyard
Valley View Winery
Wooldridge Creek Winery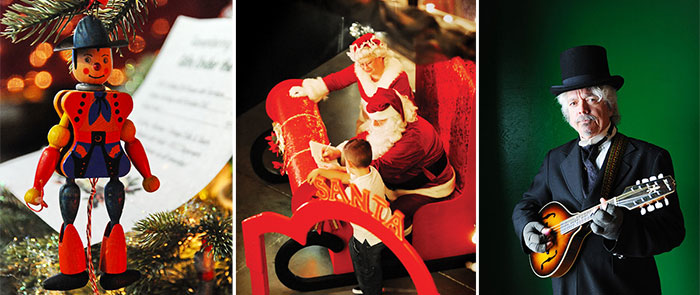 Saturday & Sunday, December 6 & 7, 10 am to 4 pm
This is a wonderful holiday event for the entire family!
Our Weekend Holiday Events combine Evergreen Federal Bank's Bear Hotel's legendary Christmas on Mars displays with the beauty of 30 decorative holiday trees and handcrafted art creations. Visit Santa and Mrs. Claus, experience the art of face painting by Fantasy Face Painting, build a Home Depot children's project, sate your appetite with a DASSH Bakery treat, try your luck at Fishing on the North Pole, and listen to live entertainment throughout the day. WOW! Bring your camera because you'll want to remember those special photo moments.
We are deeply grateful to Evergreen Federal Bank for donating the use of The Bear Hotel.
A special thank-you to Gene and Nancy Kettwig for sponsoring the children's activities and Zonta for donating books for Santa.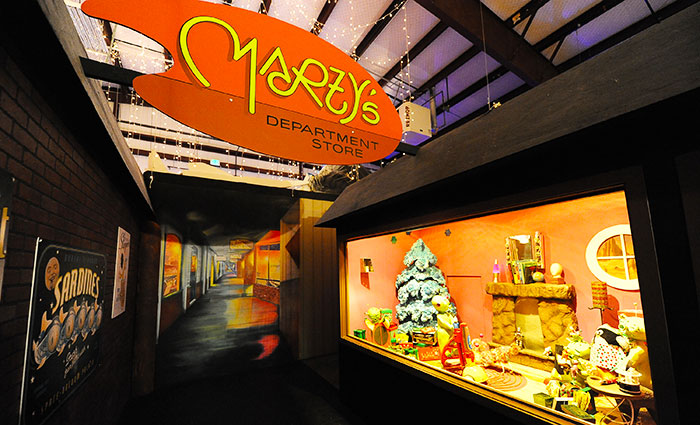 Simply Spectacular … Like Disneyland in Grants Pass!
This is the final year for Christmas on Mars, so don't miss it! Invite your family and friends to join you for this one-of-a-kind holiday treat.
Tickets
Tickets are sold only at the door.
$5 for adults between 18 and 54 years of age
$3 for adults over 55 or children under 17
$15 for Family of 6 pass
Entertainment Schedule
Saturday
10:00 am Grants Pass High School Orchestral Quintet
11:00 am Grants Pass High School Sounds Unlimited
12:00 noon Donna Tennaro
1:00 pm GPHS Jazz Band
2:00 pm James Kimball
3:00 pm Tommy Lawless
Sunday
10:00 am Bob Clark
11:00 am Jenny Skudstad
12:00 noon Timeless
1:00 pm Beckkah McAlvage
2:00 pm Jen Ambrose
3:00 pm Shybo Torres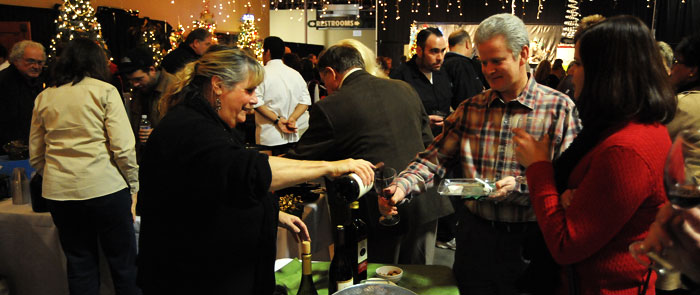 A Special Thank-You to Our Major Sponsors

Changing lives … one tree, one donation, one volunteer at a time.
Family Solutions, Kairos, and Options for Southern Oregon work hard to meet the mental and behavioral challenges of people within our community. These agencies were created to help meet these challenges. Through the support of the community, they are able to carry out their important work. The contributions raised by Rogue Winterfest are used to help fund these vital nonprofit mental health organizations.
Fundraising events such as Rogue Winterfest provide crucial support and services to our community. Please visit our website to learn more about sponsorship opportunities. We have many different levels and types of sponsorships ranging from a $350 Small Tree Sponsor to a $10,000 Platinum Sponsor.
For More Details
Visit roguewinterfest.org or contact:
OR
Like us on Facebook for ongoing updates!