August 27, 2013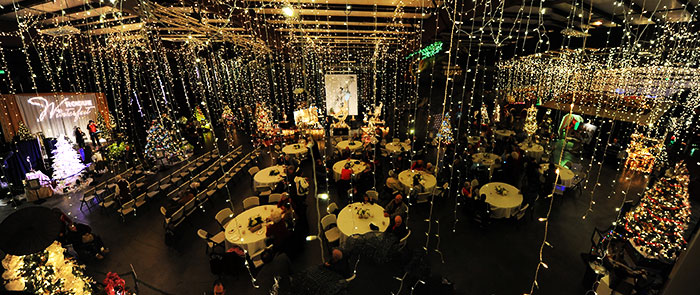 2013 Rogue Winterfest Is Going to Be Spectacular!
This year's Festival is shaping up to be the best Rogue Winterfest to date. The sponsorship response from the community has been overwhelming!
Event Planner Sue Price and Event Coordinator Gigi Ashley are dedicated to delivering a top-notch holiday event. Sue and Gigi state, "Bringing awareness to our community about the mental health issues facing our children, families, and adults in Josephine County has been our pleasure. Having the community behind our endeavors is heartwarming."
Funds raised during this spectacular community festival support three mental health agencies in Josephine County: Family Solutions, Kairos, and Options for Southern Oregon. The Festival showcases beautifully decorated trees and one-of-a-kind art pieces designed by talented local artists and designers. Rogue Winterfest's four main events span five exhilarating days. All events will be held at Evergreen Federal Bank's Bear Hotel in Grants Pass—a unique venue transformed into a magical holiday wonderland surrounded by Northern Lights.
Feature Story
ALL CARE, CARESOURCE, AND WINTERFEST 2013
"When Rogue Winterfest was known as Grants Pass Festival of Trees, our company participated with a decorated tree each holiday season that was set up in our lobby for all members, guests, and employees to enjoy. AllCare Health Plan and CareSource Health Plan continue this year as a proud sponsor of this annual tradition. Rogue Winterfest supports nonprofit agencies dealing with mental health issues in Josephine County, and we applaud and encourage these efforts in our community."
—Mick Anderson, CareSource/AllCare
CareSource is the only locally owned and operated Medicare Advantage Plan in the Rogue Valley. In addition to providing the benefits that would be expected of any Medicare health insurance company, we strive to keep our members vibrantly healthy and active. We offer benefits above and beyond Original Medicare, such as a low-cost health club membership, the Walk 'n Rollers walking group, a free 24-hour nurse helpline, newsletters four times a year, a community garden, and much more.
A recent study by CareSource showed that a high percentage of folks signing up for our health plans experience issues that can be addressed by our unique counseling benefit. Our comprehensive personal counseling benefit is one of only a few of its type in the United States. This part of our program has been popular with many CareSource members.
Mid Rogue Independent Physician Association (MRIPA) has been providing Oregon Health Plan coverage for Medicaid recipients since 1996. We became a Coordinated Care Organization (CCO) in August 2012 and changed our name from Mid Rogue Independent Physician Association to AllCare. It is our mission to be the premier CCO in southwest Oregon, recognized for providing high-quality, cost-efficient health care to our members in surrounding communities. Today we have more than 29,000 AllCare members throughout Jackson, Josephine, and Curry Counties and southern Douglas County served by a network of more than 1,100 health care providers, clinics, and hospitals.
CareSource and AllCare, sponsored by the Mid Rogue Independent Physician Association, are delighted to partner with Rogue Winterfest for the benefit of Josephine County residents. Drop by and see us at 740 SE 7th Street in Grants Pass or call us at 541.471.4106. You can also visit us online at www.caresourcehealthplan.com.
We are proud to be part of the Grants Pass business community.
Please Donate to the Silent Auction!
We are just now starting to solicit for Silent Auction items offered during the Culinary Christmas Classic event. Vacation, wellness, and adventure packages are among the items that will be auctioned during the evening. Our goal is to have more than $20,000 in Silent Auction items to bid on. Every year, we are overwhelmed by the exceptional items and services donated to be auctioned.
Silent Auction items will be listed on the Silent Auction page at our website.
How to Donate a Silent Auction Item
Please fill out the form at Donate an Auction Item or contact:
Silent Auction Team Captain
Gigi Ashley, gigi@roguewinterfest.org | 541.660.3430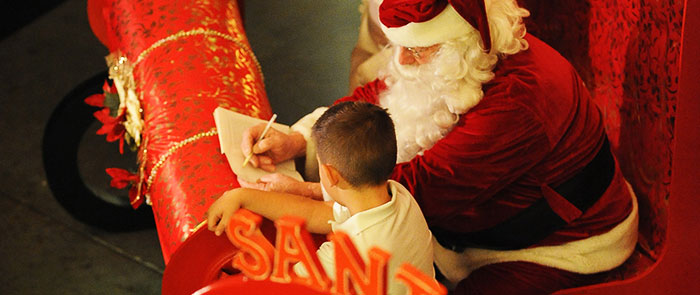 Featured Event
Weekend Holiday Event
Saturday, December 7, 2013
Open to the public, 10:00 am to 4:00 pm
Sunday, December 8, 2013
Open to the public, 10:00 am to 4:00 pm
The public is invited to view holiday trees and art displays along with Evergreen Federal Bank's Bear Hotel's fantastic Christmas on Mars Exhibit. Visit Santa, Mrs. Claus, and the Snow Queen; build a "bug home" provided by Home Depot, enjoy family activities and games; get your face painted; listen to entertainment throughout the day; and vote on the People's Choice Award. Dassh Bakery will have delectable treats on sale during the weekend.
Every year, entertainers donate their time and talent to liven up this fun-packed family weekend. Entertainment rotates every hour on the hour. If you would like to perform during the weekend, please contact:
Entertainment Team Captain
Ellen Johnson, ejohnson@optionsonline.org | 541.476.2373
A special thank you to Southern Oregon Audio Visual for providing all of our lighting and audio needs throughout the Festival. You make us look good!
Thank you, Siro!
For More Details
Visit our website or contact:
Event Planner
Sue Price, sue@roguewinterfest.org | 541.890.5472
OR
Event Coordinator
Gigi Ashley, gigi@roguewinterfest.org | 541.660.3430
Tickets Go on Sale Soon!
Check the Tickets section of our website in the coming weeks. Tickets will be available for sale both online and in person at Evergreen Federal Bank, 969 SE 6th St., Grants Pass (Monday–Friday, 9–5 pm).
About Rogue Winterfest
Josephine County's largest holiday festival, Rogue Winterfest is held at Evergreen Federal Bank's Bear Hotel. Each year, this venue undergoes a spectacular transformation into a winter wonderland, bringing the community together to help support Josephine County's nonprofit mental health organizations: Family Solutions, Kairos, and Options for Southern Oregon.
Thursday, December 5, 2013
Reception & Viewing of the Auction Items
5:00–6:00 pm
Dinner
6:00–7:00 pm
Live Auction
7:00–9:00 pm
Catered Southern Oregon Bounty dinner by Taprock Northwest Grill; entertainment by 3 Little Birds; and local wine service. Exquisite trees and art displays will be auctioned. Bid on items for your family, friends, or favorite charity during this incredible evening.
Friday, December 6, 2013
1:00–4:00 pm
A private viewing for our friends over 55. Music from the 40s and 50s by Donna Tennaro. The hosted coffee and dessert bar is sponsored by Highland House and Royale Gardens.
Monday, December 9
6:00–9:00 pm
Southern Oregon's finest restaurants, caterers, wineries, and breweries gather to provide culinary tastings. Mingle among the decorated trees, enjoy entertainment by Broadway Phil and the Shouters, and bid on select Silent Auction items.
Event Venue Sponsor
Evergreen Federal Bank
Diamond Sponsors
All Care / CareSource / Mid Rogue Health Care Plans
Taprock Northwest Grill and Event Center
Gold Sponsors
Cauble and Cauble, Attorneys at Law
Highland House and Royale Gardens (Golden Social)
Silver Sponsors
Craft Warehouse
Margy and Ron Goss
Home Depot
Kairos Board of Directors
Gene and Nancy Kettwig
Lithia Chrysler Jeep Dodge of Grants Pass
Medical Eye Center
Options Staff
Wells Fargo Bank
Bronze Sponsors
AmericanWest Bank
J.D. Fulwiler & Company Insurance
Large Tree Sponsors
Caveman Fence
Country House Inns
Family Solutions Board of Directors
Kairos Staff
King Jewelers
Options Board of Directors
Pacific Power
Platinum Financial
Large Tree Design Sponsors
Applegate Valley Wine Trail
Eye Care Group
Glass Forge
Grants Pass Museum of Art
Moments Event Rentals
Rebel Bricks
Rogue Valley Sash and Door
Sorensen's Ranch
Three Rivers Community Hospital/Asante
Small Tree Sponsors
Seven Feathers Resort and Casino
Dick Adams
Chris Mecca
US Bank
Small Tree Design Sponsors
Bead Merchant
Edward Jones – Brian Sachs
Gates Home Furnishings
Artists
Gary Burns
Janet Higgins
Joe Johnson
Jill McAlvage Smith
Irwin Wright
Audio Visual Sponsor
Southern Oregon Audio Visual
Decorating & Event Supplies
Applegate Valley Ranch
Evergreen Federal Bank
Tree Designers
Valerie Aamatti
Bead Merchant
Karen Burroughs
Tracy Cauble
Susan Crisfield
Mary Lynne DeRocher and Kairos Team
Victoria Durall
Ernesto Duran
Sandi Garrotte
Lee Good
Margy Goss
Carol Holland
Home Depot Team
Susanne McGee
Joanne Noah
Kara Olmo
Barbara Paulson & Team
Grants Pass Museum of Art Team
Stephenie Rigel and Options Staff
Heather Sachs
Betsy Sandberg
Jill McAlvage Smith
Peggy Sorensen