April 2, 2013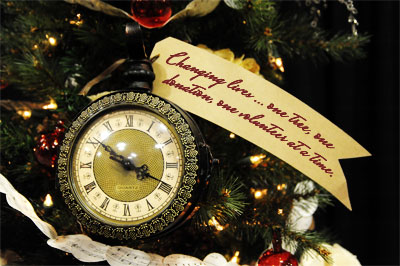 SAVE THE DATE
2013 Rogue Winterfest
All events are held at
Evergreen Federal Bank's
Bear Hotel
Grants Pass, Oregon
Gala Event & Grand Holiday Auction
Thursday, December 5
Golden Social
Friday, December 6
Weekend Holiday Festival Events
Saturday, December 7, and Sunday, December 8
Culinary Christmas Classic & Silent Auction
Monday, December 9
Deciding which causes to support takes on greater significance in a fragile economy. When you become a Rogue Winterfest Sponsor or Donor, you help fund not just one crucial organization but three — and your business enjoys high visibility during Josephine County's largest holiday festival.
Your generous contribution will help hundreds of our community's children, teens, adults, and families gain access to vital mental health services at Family Solutions, Kairos, and Options for Southern Oregon. Proceeds from Rogue Winterfest help keep them operational.
Thanks to your kind support, the Festival has raised over $400,000. We've set our sights high this year, with a goal of auctioning 30 professionally decorated 7-1/2 ft. trees, 4-ft. trees, and collectable artworks designed by local artists.
Please visit our website or contact us for more details about:
Sponsorships
Donations
Designing
Volunteering
Event Admission
Auction Sales
Silent Auction Items
We invite you to be a part of this collaborative fundraising effort.
Thank You
It is our pleasure to help plan your 2013 Rogue Winterfest.