Golden Social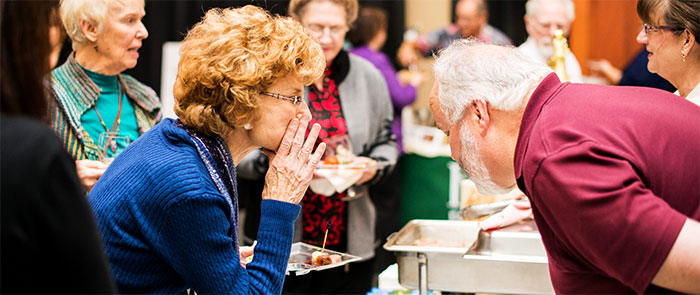 Friday, November 30, 2018, 1:00 to 4:00 pm
Holiday Display & Tree Viewing, Seasonal Entertainment, Light Appetizers, and Dessert
Live Entertainment Schedule
1:00–4:00 pm:
Lady & the Tramp (Janeen McGinnis & Dave Vestnys) and Lumina

Private Viewing for Seniors Ages 55+ ONLY
$5 Admission includes appetizers, dessert, and beverages. Advance reservations required.
Golden Social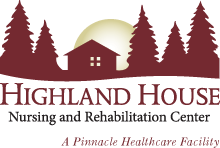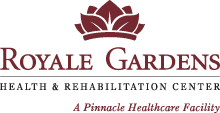 Thank you Highland House and Royale Gardens for sponsoring this private event for our friends 55 and over. The Golden Social features live music by Lady & the Tramp (Janeen McGinnis & Dave Vestnys) and Lumina; holiday tree viewing; and complimentary light snacks, beverages, and dessert. You will be greeted by strolling minstrels Lumina as they spread holiday cheer throughout the event. This afternoon is our way of saying "thank-you" and presenting our senior community with a personalized experience of Rogue Winterfest. It's a private party for those who love this festive season. Enjoy a holiday golden social, invite your friends, and join us for the festivities!
We would also like to thank Southern Oregon Audio and Visual for providing lighting and audio for all of the Festival events.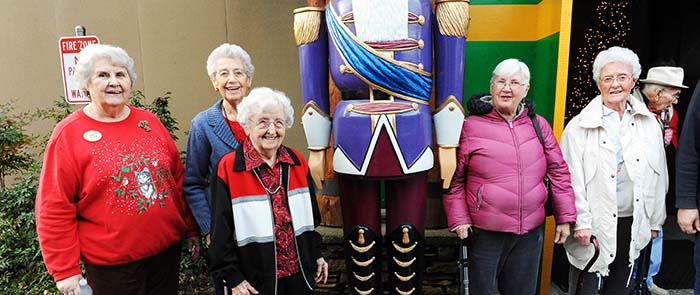 Tickets
Tickets go on sale October 1, 2018.  This event is normally sold out.  Make your reservations soon.
Individual Reservations:  Individual time slots are either at 1:30 or 3:00 pm. Individual reservations can be made online (roguewinterfest.org) or at Evergreen Federal Bank (cash or check only at Evergreen Federal Bank).  Or call or email Katelyn Sanderson at Kairos, 541-956-4942 Ext. 3101 (Monday through Friday) / ksanderson@kairosnw.org.
Group Reservations: Group reservation time slots are either 1:00 or 2:30 pm. Parties of 8 or more must be made by calling or emailing Serina Pori at Family Solutions, 541-414-1745 / spori@solutionsor.org