Gala and Grand Auction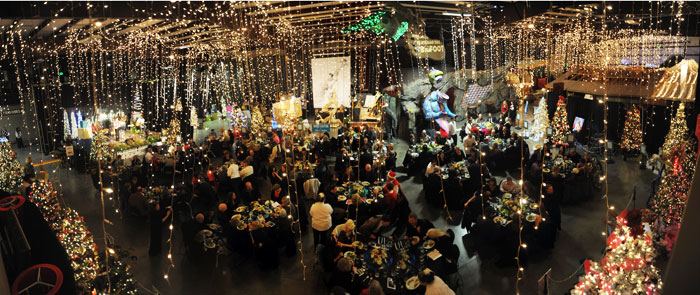 Thursday, December 5, 2013, 5:00 to 9:00 pm
PLEASE NOTE: Must be over 21 to attend
A Grand Evening

Catered by Taprock Northwest Grill and prepared by Executive Chef Dennis Hanson and Chef Alex Naranjo.
Enjoy our locally grown Southern Oregon Bounty Buffet complemented by local wines and top entertainment. Exquisite trees and art will be auctioned. Bid on items for your loved ones or favorite charity during this enchanting evening. See below for details.
Schedule
Wine Reception, Viewing of Trees and Art, and Entertainment
5:00 to 6:00 pm
Dinner
6:00 to 7:00 pm
SOUTHERN OREGON BOUNTY FEAST
Prepared and sponsored by Taprock Northwest Grill and Event Center
Featured Wines
Bridgeview Winery, DANCIN Vineyards, DeVitt Winery, Del Rio Winery and Vineyards, Ledger David Cellars, Rosella's Vineyard, Schmidt Family Vineyards, Serra Vineyards, Troon Vineyard, and Wooldridge Creek Winery. Wines have been partially sponsored by the individual above wineries; Bank of the Cascades; and Family Solutions, Kairos, and Options for Southern Oregon Boards of Directors.
MENU
Sliced Beef with Rogue Creamery "Oregon Blue Reserve" butter compound
Roasted Chicken with Lavender Fields Forever lavender, thyme, and lemon aioli
Roasted Klamath fingerling potatoes donated by Harry and David
Seasonal fresh vegetables from Fresh Express
Organic wild greens, spinach, and arugula from Fresh Express tossed with Kirsch Family Farms hazelnuts, Harry and David cranberries, Rogue Creamery Eco Mountain Blue Cheese crumbles, homemade croutons, and Rising Sun Farms Fig Balsamic Vinaigrette
Assorted Fresh Breads
Pear Torte made with Harry & David pears and Natural Pear Brandy from Brandy Peak Distillery, topped with Kirsch Family Farms hazelnuts and whipped cream
Local Food, Wine, and Brew Sponsors
Taprock Northwest Grill and Event Center
DASSH Bakery
Catering
One of Southern Oregon's premier dining establishments, Taprock Northwest Grill has graciously donated the preparation of dinner and service for this event. All ticket sales will go directly to Family Solutions, Kairos, and Options for Southern Oregon. Thank you, Taprock, for your generous contribution and for making this special night possible!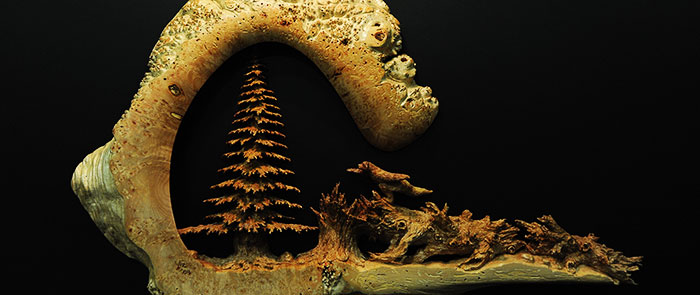 Live Auction
7:00 to 9:00 pm
Auction items include decorative trees, heirloom art pieces, and getaway packages. Proceeds from the auction will help children, teens, adults, and families at Josephine County's mental health organizations. Bid often … bid high! Make sure you check out all of the extraordinary gift items under the trees. Bid on your favorite item for your home, office, or charity. See Gala Auction to get a sneak peek at what will be auctioned this year.
Oh, What a Night!
Thousands of lights are sparkling, the Bear Hotel is decked out to its fullest, the band is playing your favorite song, your tastebuds are deliciously sated, you ask for another glass of wine.… The excitement is building … until, at last … auctioneer, Chris Caldwell, steps on the stage and says, "Welcome to the 2013 Rogue Winterfest Live Auction!"
A special thank-you to Southern Oregon Audio and Visual for providing lighting and audio for all of the Festival events!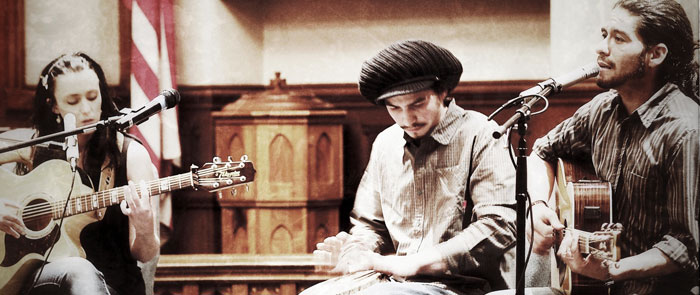 Entertainment
The evening entertainment will be provided by 3 Little Birds. Since 2012, 3 Little Birds has been uplifting, inspiring, and loving on all who hear their positive and love-inspired music. "We're here for one reason only: to love through our music." Mixing the island vibes of the Caribbean, Hawaiian, and Latin worlds of music, 3 Little Birds is always creating smiles and laughter. Band Members include Antonio Melendez, Aliana DeVictoria, and Victor Chaymouni.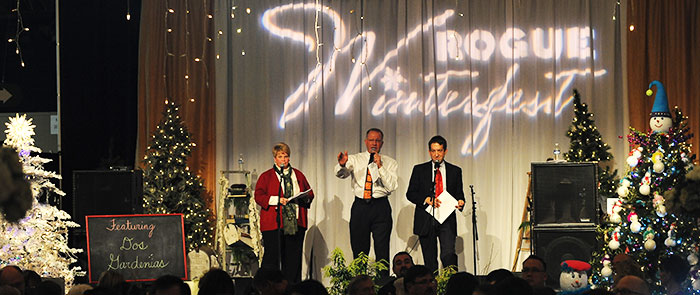 Tickets
Tickets for Rogue Winterfest 2014 go on sale in the fall. Please check back later for details.