Culinary Christmas Classic and Silent Auction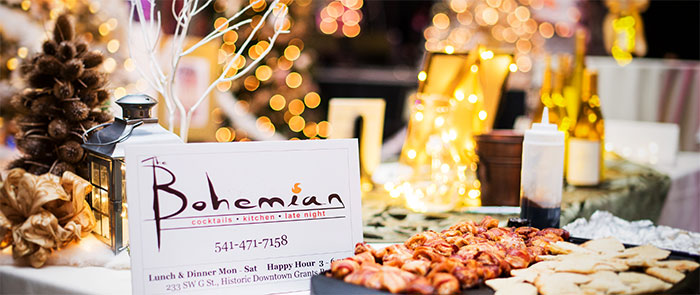 Monday, December 3, 2018, 6:00 to 9:00 pm
PLEASE NOTE: Must be over 21 to attend
Culinary Christmas Classic
Savor culinary tastings from Southern Oregon's finest restaurants, caterers, wineries, and breweries. Mingle among the creatively decorated trees, enjoy live entertainment, and bid on unique Silent Auction items.
Featuring gourmet food, exceptional wine and brew, fun entertainment, and a thrilling Silent Auction, this evening has been described as the "best event in Josephine County!" This culminating event always ends the Festival on a high note.
Photo Booth provided by TBA! Sponsored by TBA.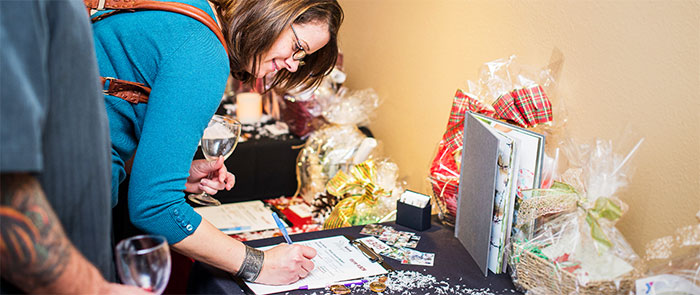 Silent Auction
6:30 to 8:30 pm
During this segment, attendees will bid on their favorite auction items. See the Silent Auction for ways you can donate to the auction.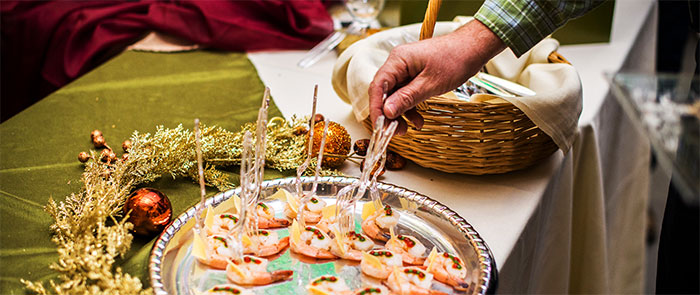 Now Let's Talk Food, Wine, & Beer
Your admission includes sampling delectables from Southern Oregon's top restaurants and culinary establishments. They have gathered to showcase the best they have to offer. And it gets even better. Paired with their sumptuous food are incredible wine and brews from the Applegate Valley, Grants Pass, and Medford. Savor the tastes, pick your favorite, and go back for seconds.
Stroll through the Bear Hotel sampling delicious foods, viewing the spectacular trees and art displays, sipping the finest wines, and listening to the evening's entertainment. Ahhh, good times!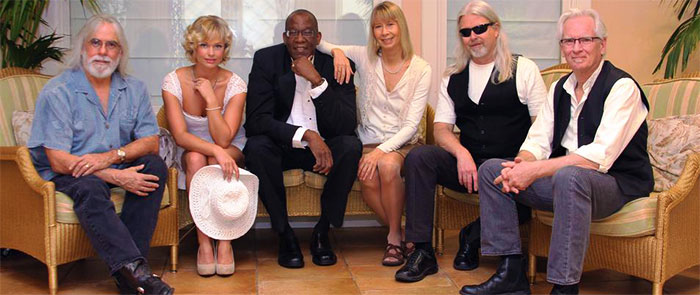 Entertainment
Our entertainment for this evening will feature ROGUE SUSPECTS!
A special thank-you to Southern Oregon Audio and Visual for providing lighting and audio for all of the Festival events!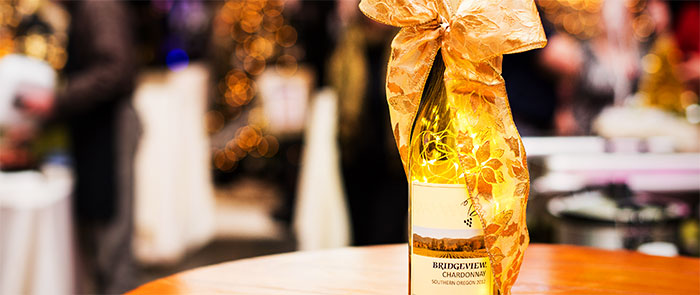 Culinary, Winery, Brewery, & Nonalcoholic Beverage Partners
Below is a list of culinary, beer, and wine businesses participating in 2017 Rogue Winterfest.  If you are interested in participating in this 2018 event, please contact Sue Price at 541.890.5472 or via email.
CULINARY PARTNERS
Bohemian Bar & Bistro
Brookdale at the Springs
Cultured Palate
Fred Meyer
G.G. Sugarplum's Mobile Bakeshop
Highland House
Home Sweet Home
Paisano's Italian Kitchen
Prospect Historic Hotel and Dining
Rogue Creamery
Rosso's Trattoria
Taylor's Sausage
The Vine Restaurant
Wooldridge Creek Cellars, Creamery & Charcuterie
WINERY & BREWERY PARTNERS
Alevin Winery
Arch Rock Brewing Co.
Augustino Estate
Cliff Creek Cellars
Climate City Brewing Co.
Del Rio Winery & Vineyards
DeVitt Winery
LongSword Vineyard
JD's Sports Pub
Paschal Winery
RoxyAnn Winery
Schmidt Family Vineyards
Serra Vineyard 
Troon Vineyard
Wooldridge Creek Winery
Customer Service & Staffing
Provided by Taprock Northwest Grill, Grants Pass High School Culinary Department, and SOU Hospitality & Tourism Club.
Tickets
Tickets go on sale October 1, 2018.  This event is normally sold out. Purchase your tickets soon. Tickets will not be sold at the door during this event.